Vision Sunday
February 2, 2020
Looking at the life of Nehemiah we can learn some invaluable lessons for overcoming the enemies attacks and remaining confident in God's power and protection. Nehemiah learns to stand firm and encourage the people in the face of many obstacles, as they rebuild the walls of Jerusalem. We too have a big vision laid before us; to preach the gospel, to raise up disciples, to plant churches and send evangelists to the nations. We can have confidence that God builds His church. That as we work hard He replenishes weary souls. That His yoke is easy, His burden is light. And ultimately we take confidence that Jesus' work is finished. We celebrate that because on the cross Christ refused to come down (Matthew 27:39-44), the enemy has been overcome. So now we can walk into our future, full of confidence in Him.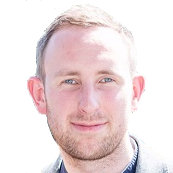 Stephen Morrison
Nehemiah 4:1-3
Opposition to the Work
4:1 [1] Now when Sanballat heard that we were building the wall, he was angry and greatly enraged, and he jeered at the Jews. 2 And he said in the presence of his brothers and of the army of Samaria, "What are these feeble Jews doing? Will they restore it for themselves? [2] Will they sacrifice? Will they finish up in a day? Will they revive the stones out of the heaps of rubbish, and burned ones at that?" 3 Tobiah the Ammonite was beside him, and he said, "Yes, what they are building—if a fox goes up on it he will break down their stone wall!"
Nehemiah 4:10
10 In Judah it was said, [3] "The strength of those who bear the burdens is failing. There is too much rubble. By ourselves we will not be able to rebuild the wall."
Nehemiah 6:2-4
2 Sanballat and Geshem sent to me, saying, "Come and let us meet together at Hakkephirim in the plain of Ono." But they intended to do me harm. 3 And I sent messengers to them, saying, "I am doing a great work and I cannot come down. Why should the work stop while I leave it and come down to you?" 4 And they sent to me four times in this way, and I answered them in the same manner.
Matthew 27:39-44
39 And those who passed by derided him, wagging their heads 40 and saying, "You who would destroy the temple and rebuild it in three days, save yourself! If you are the Son of God, come down from the cross." 41 So also the chief priests, with the scribes and elders, mocked him, saying, 42 "He saved others; he cannot save himself. He is the King of Israel; let him come down now from the cross, and we will believe in him. 43 He trusts in God; let God deliver him now, if he desires him. For he said, 'I am the Son of God.'" 44 And the robbers who were crucified with him also reviled him in the same way. (
All Scripture quotations, unless otherwise indicated, are taken from The Holy Bible, English Standard Version. Copyright ©2001 by Crossway Bibles, a publishing ministry of Good News Publishers. Used by permission. All rights reserved. Text provided by the Crossway Bibles Web Service.
Podcast feed - put this into your favourite podcast software to keep up to date with all of our preaches.