Is God unjust?
November 3, 2019
In the first half of Romans 9 Paul has defended the claim 'it is not as though the word of God has failed' by outlining God's choice of Isaac and Jacob as God's true and chosen Israel. However, that has led to another potential accusation about whether God is just and why, if He is sovereign, He still finds fault? Having started with Abraham, Isaac and Jacob, Paul now moves on to Moses and Pharaoh, to demonstrate that God has mercy on whom He chooses to have mercy. His argument demonstates God's majesty and how He uses all things to reflect the 'riches of His glory' to those who believe. We reflect on the necessity of both God's sovereignty (over all things) and our responsibility (He still finds fault). That God is a God of both justice and grace, of holiness and forgiveness, of wrath and mercy… It gives us confidence to rest in the security of His promises and the purpose to live a life utterly devoted to God.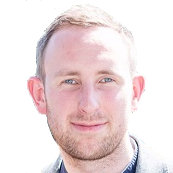 Stephen Morrison
Romans 9:14-29
14 What shall we say then? Is there injustice on God's part? By no means! 15 For he says to Moses, "I will have mercy on whom I have mercy, and I will have compassion on whom I have compassion." 16 So then it depends not on human will or exertion, [1] but on God, who has mercy. 17 For the Scripture says to Pharaoh, "For this very purpose I have raised you up, that I might show my power in you, and that my name might be proclaimed in all the earth." 18 So then he has mercy on whomever he wills, and he hardens whomever he wills.
19 You will say to me then, "Why does he still find fault? For who can resist his will?" 20 But who are you, O man, to answer back to God? Will what is molded say to its molder, "Why have you made me like this?" 21 Has the potter no right over the clay, to make out of the same lump one vessel for honorable use and another for dishonorable use? 22 What if God, desiring to show his wrath and to make known his power, has endured with much patience vessels of wrath prepared for destruction, 23 in order to make known the riches of his glory for vessels of mercy, which he has prepared beforehand for glory— 24 even us whom he has called, not from the Jews only but also from the Gentiles? 25 As indeed he says in Hosea,
"Those who were not my people I will call 'my people,'
and her who was not beloved I will call 'beloved.'"
26 "And in the very place where it was said to them, 'You are not my people,'
there they will be called 'sons of the living God.'"
27 And Isaiah cries out concerning Israel: "Though the number of the sons of Israel [2] be as the sand of the sea, only a remnant of them will be saved, 28 for the Lord will carry out his sentence upon the earth fully and without delay." 29 And as Isaiah predicted,
"If the Lord of hosts had not left us offspring,
we would have been like Sodom
and become like Gomorrah."
Exodus 10:16-19
16 Then Pharaoh hastily called Moses and Aaron and said, "I have sinned against the Lord your God, and against you. 17 Now therefore, forgive my sin, please, only this once, and plead with the Lord your God only to remove this death from me." 18 So he went out from Pharaoh and pleaded with the Lord. 19 And the Lord turned the wind into a very strong west wind, which lifted the locusts and drove them into the Red Sea. Not a single locust was left in all the country of Egypt. (
All Scripture quotations, unless otherwise indicated, are taken from The Holy Bible, English Standard Version. Copyright ©2001 by Crossway Bibles, a publishing ministry of Good News Publishers. Used by permission. All rights reserved. Text provided by the Crossway Bibles Web Service.
Podcast feed - put this into your favourite podcast software to keep up to date with all of our preaches.