Stop running; start building
November 10, 2019
Paul continues his defence of God's word, arguing that Israel missed out on God's righteousness because they pursued the law 'as if it were based on works'. Israel ran hard but tripped over the 'stumbling stone': Jesus. The Gentiles who didn't even run won the 'race' and achieved the prize: Jesus.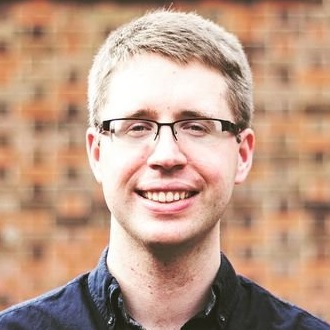 Tim Suffield
Romans 9:30-10:4
Israel's Unbelief
30 What shall we say, then? That Gentiles who did not pursue righteousness have attained it, that is, a righteousness that is by faith; 31 but that Israel who pursued a law that would lead to righteousness [1] did not succeed in reaching that law. 32 Why? Because they did not pursue it by faith, but as if it were based on works. They have stumbled over the stumbling stone, 33 as it is written,
"Behold, I am laying in Zion a stone of stumbling, and a rock of offense;
and whoever believes in him will not be put to shame."
10:1 Brothers, [2] my heart's desire and prayer to God for them is that they may be saved. 2 For I bear them witness that they have a zeal for God, but not according to knowledge. 3 For, being ignorant of the righteousness of God, and seeking to establish their own, they did not submit to God's righteousness. 4 For Christ is the end of the law for righteousness to everyone who believes. [3] (
All Scripture quotations, unless otherwise indicated, are taken from The Holy Bible, English Standard Version. Copyright ©2001 by Crossway Bibles, a publishing ministry of Good News Publishers. Used by permission. All rights reserved. Text provided by the Crossway Bibles Web Service.
Podcast feed - put this into your favourite podcast software to keep up to date with all of our preaches.