The height and depth of God's love
July 7, 2019
Chapters 5-8 of Romans move on to the outworking of our justification by faith, and specifically the assurance we can have as believers. In this first session we look at the blissful consequences of our justification; peace with God, grace, hope and even the ability to rejoice in our sufferings. Paul is keen for us to grasp the implications of what it means now that we are reconciled to God. That even something like suffering can be used by God to produce character transforming Christ-likeness that gives us hope of further glory. Paul shows us that if God has done the hardest thing (removing our enmity with God) he will definitely do the rest; sustain us by the Holy Spirit, lead us into fresh joy and ultimately bring us into glory.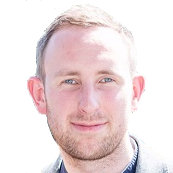 Stephen Morrison
Romans 5:1-11
Peace with God Through Faith
5:1 Therefore, since we have been justified by faith, we [1] have peace with God through our Lord Jesus Christ. 2 Through him we have also obtained access by faith [2] into this grace in which we stand, and we [3] rejoice [4] in hope of the glory of God. 3 More than that, we rejoice in our sufferings, knowing that suffering produces endurance, 4 and endurance produces character, and character produces hope, 5 and hope does not put us to shame, because God's love has been poured into our hearts through the Holy Spirit who has been given to us.
6 For while we were still weak, at the right time Christ died for the ungodly. 7 For one will scarcely die for a righteous person—though perhaps for a good person one would dare even to die— 8 but God shows his love for us in that while we were still sinners, Christ died for us. 9 Since, therefore, we have now been justified by his blood, much more shall we be saved by him from the wrath of God. 10 For if while we were enemies we were reconciled to God by the death of his Son, much more, now that we are reconciled, shall we be saved by his life. 11 More than that, we also rejoice in God through our Lord Jesus Christ, through whom we have now received reconciliation. (
All Scripture quotations, unless otherwise indicated, are taken from The Holy Bible, English Standard Version. Copyright ©2001 by Crossway Bibles, a publishing ministry of Good News Publishers. Used by permission. All rights reserved. Text provided by the Crossway Bibles Web Service.
Podcast feed - put this into your favourite podcast software to keep up to date with all of our preaches.