We need all the gifts
October 8, 2023
Paul is addressing the church in Corinth, where they were in danger of prioritising one or two 'special' gifts like speaking in tongues over all the others and were making much of themselves in the process. But Paul wants them (and us) to know, that it's God who gives gifts to His Church. That He has a great variety of gifts that he loves to bestow upon His people. And we need them all. It's the Holy Spirit's joy to distribute gifts liberally as He sees fit. All for God's glory and for the common good. We are reminded that for King's Church to be the fully thriving community we want to be, we need to make space for all the gifts!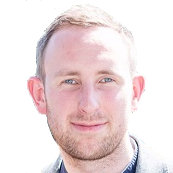 Steve Morrison
1 Corinthians 12:4–11 (Listen)
4 Now there are varieties of gifts, but the same Spirit; 5 and there are varieties of service, but the same Lord; 6 and there are varieties of activities, but it is the same God who empowers them all in everyone. 7 To each is given the manifestation of the Spirit for the common good. 8 For to one is given through the Spirit the utterance of wisdom, and to another the utterance of knowledge according to the same Spirit, 9 to another faith by the same Spirit, to another gifts of healing by the one Spirit, 10 to another the working of miracles, to another prophecy, to another the ability to distinguish between spirits, to another various kinds of tongues, to another the interpretation of tongues. 11 All these are empowered by one and the same Spirit, who apportions to each one individually as he wills.
(
All Scripture quotations, unless otherwise indicated, are taken from The Holy Bible, English Standard Version. Copyright ©2001 by Crossway Bibles, a publishing ministry of Good News Publishers. Used by permission. All rights reserved. Text provided by the Crossway Bibles Web Service.
Podcast feed - put this into your favourite podcast software to keep up to date with all of our preaches.