King's Church Media
Below are our Sunday messages organized by series. Download and listen links are available on each message page.
If you use podcast software then paste this link into it to subscribe to ours: Podcast feed.
Latest Video Messages
Jesus reveals our hearts
This week we have a whole Sunday service for you, including worship, notices and a message.

The message begins at 18:58.
As Jesus enters into Jerusalem he reveals the hearts of the people who come into contact with him by how they respond. Jesus does exactly the same to us, and we live in days when are hearts are revealed particularly clearly due to the stresses we find ourselves under. What is Jesus revealing in your heart? Where is he calling us to repent? How is he calling us to follow him?
Going back to basics: "abide in me"
In this time of national emergency we have an opportunity to go deep with God. As church is stripped back to its essentials and moved online, we have the chance to go back to basics. To learn afresh how to abide. To find our life solely in Him. As our own worlds are constrained and stripped back, we can lean into God's pruning, trusting that our Father is an expert and loving gardener. That even through this crisis God is good and has made a way. That Jesus is available to all of us, we are never isolated from Him, and in Him we find peace and fullness of joy.
Finding Jesus in our vulnerability
As we begin to process and take stock of what's happening in our world it's so important to remember the truth that Jesus is only truly found in weakness. We, like the disciples in Mark's gospel, need to be taught that the only place to find Jesus is in His weakness. Jesus' great confession in Mark 14:62 can "only be heard for what it is when it has no trace of human power left to it; when it appears as something utterly different from human authority, when it is spoken by a captive under sentence of death" (R Williams). However, the good news for us is that as we embrace our vulnerability in this current climate, we too can meet with our saviour. We can meet with the one who will never leave us, will never forsake us and who has embraced our vulnerability to rescue us from every enemy.
Info Videos
Video Bible Study: Mark chapter 1
Questions to ask when you're reading the Bible
King's Church response to COVID-19
Current series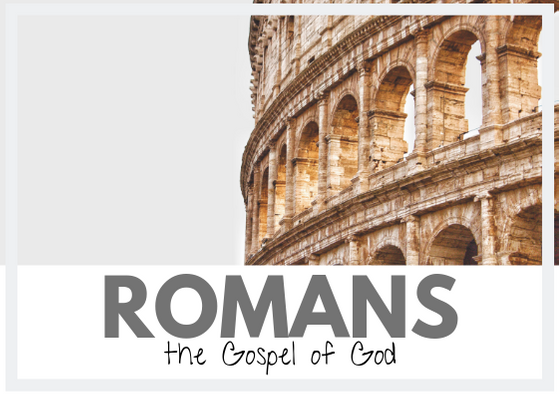 Romans: The Gospel of God
In this series we take a closer look at Paul's letter to the Romans. Paul is writing to a church that he's neither planted nor visited in an effort to convince them of his apostolic ministry and to give them confidence in the gospel. His hope is that they might be united, blessed and in the hope that they might support Him as he begins a new phase of missionary work in the West of the Roman Empire.

We will discover how this letter is primarily about God and His gospel. A gospel that both fulfils and elucidates scripture, how it has the power to bring life out of death, to produce the obedience of faith, unite Jew and Gentile as well as weak and strong. We'll uncover a revelation of the righteousness of God, faith as the exclusive means of salvation and eternal resurrection life as the great hope of believers walking not in the flesh but in the spirit.

Paul is sure of his calling as an apostle who is on a mission to (1:4) bring about the obedience of faith for the sake of His name among all the nations, including the Romans. Nearly 2000 years later Jesus is still on His mission and wants to include us in the wonderful gospel of God.