'For God's sake shoot'
January 30, 2022
Vision Sunday 2022! We finish our Elisha series by looking at King Joash who fails to win a decisive victory over the Syrians. He lacks faith and fires his arrows half-heartedly when God was calling him to go all in in faith. God is calling us to whole-hearted obedience that we might take His promises seriously. He has big plans for our church that we might become a blessing to our city. And the truth is every one of us is required to step out in faith, to take hold of the promises of God and for God's sake shoot!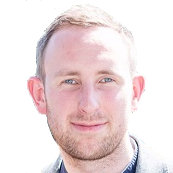 Stephen Morrison
2 Kings 13:14–21 (Listen)
The Death of Elisha
14 Now when Elisha had fallen sick with the illness of which he was to die, Joash king of Israel went down to him and wept before him, crying, "My father, my father! The chariots of Israel and its horsemen!" 15 And Elisha said to him, "Take a bow and arrows." So he took a bow and arrows. 16 Then he said to the king of Israel, "Draw the bow," and he drew it. And Elisha laid his hands on the king's hands. 17 And he said, "Open the window eastward," and he opened it. Then Elisha said, "Shoot," and he shot. And he said, "The LORD's arrow of victory, the arrow of victory over Syria! For you shall fight the Syrians in Aphek until you have made an end of them." 18 And he said, "Take the arrows," and he took them. And he said to the king of Israel, "Strike the ground with them." And he struck three times and stopped. 19 Then the man of God was angry with him and said, "You should have struck five or six times; then you would have struck down Syria until you had made an end of it, but now you will strike down Syria only three times."
20 So Elisha died, and they buried him. Now bands of Moabites used to invade the land in the spring of the year. 21 And as a man was being buried, behold, a marauding band was seen and the man was thrown into the grave of Elisha, and as soon as the man touched the bones of Elisha, he revived and stood on his feet.
(
All Scripture quotations, unless otherwise indicated, are taken from The Holy Bible, English Standard Version. Copyright ©2001 by Crossway Bibles, a publishing ministry of Good News Publishers. Used by permission. All rights reserved. Text provided by the Crossway Bibles Web Service.
Podcast feed - put this into your favourite podcast software to keep up to date with all of our preaches.