God our Provider
November 7, 2021
God is our provider. In these 2 stories of first, dangerous provision, and then inadequate provision we see God make a way. God is able to reverse the danger of a poisonous stew and multiple a meagre offering to feed His people. God wants to meet us today where we are. Are you at the end of your own resources? In need of God's intervention? Then God wants to meet you. With kindness and grace, God wants to show that He provides to those who need Him most.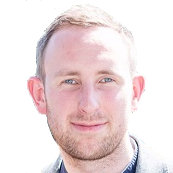 Stephen Morrison
2 Kings 4:38–44 (Listen)
Elisha Purifies the Deadly Stew
38 And Elisha came again to Gilgal when there was a famine in the land. And as the sons of the prophets were sitting before him, he said to his servant, "Set on the large pot, and boil stew for the sons of the prophets." 39 One of them went out into the field to gather herbs, and found a wild vine and gathered from it his lap full of wild gourds, and came and cut them up into the pot of stew, not knowing what they were. 40 And they poured out some for the men to eat. But while they were eating of the stew, they cried out, "O man of God, there is death in the pot!" And they could not eat it. 41 He said, "Then bring flour." And he threw it into the pot and said, "Pour some out for the men, that they may eat." And there was no harm in the pot.
42 A man came from Baal-shalishah, bringing the man of God bread of the firstfruits, twenty loaves of barley and fresh ears of grain in his sack. And Elisha said, "Give to the men, that they may eat." 43 But his servant said, "How can I set this before a hundred men?" So he repeated, "Give them to the men, that they may eat, for thus says the LORD, 'They shall eat and have some left.'" 44 So he set it before them. And they ate and had some left, according to the word of the LORD.
(
All Scripture quotations, unless otherwise indicated, are taken from The Holy Bible, English Standard Version. Copyright ©2001 by Crossway Bibles, a publishing ministry of Good News Publishers. Used by permission. All rights reserved. Text provided by the Crossway Bibles Web Service.
Podcast feed - put this into your favourite podcast software to keep up to date with all of our preaches.