Tale of 2 Cities
October 3, 2021
Where is the God of Elijah? Right here with Elisha. In this passage Elisha is revealed as a Prophet who wields a double-edged sword. Bringing healing and restoration to the city of Jericho and judgement and death outside the city of Bethel. The choice is laid before us, which will we choose? Elisha points us towards a greater prophet Jesus Christ who too offers us a choice between life and death. In Him is Eternal Life and praise God, Jesus has given everything that we might have it as a free gift. All we need do is choose Him.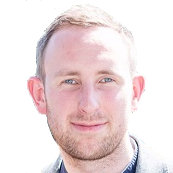 Stephen Morrison
2 Kings 2:19–25 (Listen)
19 Now the men of the city said to Elisha, "Behold, the situation of this city is pleasant, as my lord sees, but the water is bad, and the land is unfruitful." 20 He said, "Bring me a new bowl, and put salt in it." So they brought it to him. 21 Then he went to the spring of water and threw salt in it and said, "Thus says the LORD, I have healed this water; from now on neither death nor miscarriage shall come from it." 22 So the water has been healed to this day, according to the word that Elisha spoke.
23 He went up from there to Bethel, and while he was going up on the way, some small boys came out of the city and jeered at him, saying, "Go up, you baldhead! Go up, you baldhead!" 24 And he turned around, and when he saw them, he cursed them in the name of the LORD. And two she-bears came out of the woods and tore forty-two of the boys. 25 From there he went on to Mount Carmel, and from there he returned to Samaria.
(
All Scripture quotations, unless otherwise indicated, are taken from The Holy Bible, English Standard Version. Copyright ©2001 by Crossway Bibles, a publishing ministry of Good News Publishers. Used by permission. All rights reserved. Text provided by the Crossway Bibles Web Service.
Podcast feed - put this into your favourite podcast software to keep up to date with all of our preaches.