Vision Sunday 2023 'Strengthen & Stretch'
January 22, 2023
This Sunday is Vision Sunday, where we take stock of the year just gone and celebrate all that God has done amongst us.

Steve will be setting out some of what the leadership team feel God is calling us to in 2023 as we catch God's heart for the year ahead. We look at the ways God is calling us to strengthen and stretch as a church in 2023, and how we're called to respond by mixing in our faith.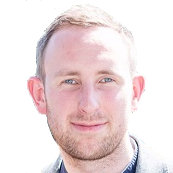 Stephen Morrison
Isaiah 54:2 (Listen)
2 "Enlarge the place of your tent,
and let the curtains of your habitations be stretched out;
do not hold back; lengthen your cords
and strengthen your stakes.

(
All Scripture quotations, unless otherwise indicated, are taken from The Holy Bible, English Standard Version. Copyright ©2001 by Crossway Bibles, a publishing ministry of Good News Publishers. Used by permission. All rights reserved. Text provided by the Crossway Bibles Web Service.
Podcast feed - put this into your favourite podcast software to keep up to date with all of our preaches.