Incongruous Grace
May 12, 2019
Paul continues his polemic against the Jews who might be tempted to rely on their privilege rather than trusting in Christ's work on the cross for salvation. Paul outlines, the somewhat shocking news, that neither the law nor circumcision will save. Indeed, even the uncircumcised gentile Christians who obey Christ are more 'Jewish' than the Jews who disobey the law. We reflect on how we too rely on externals, on our own self-worth & our own efforts. We return to the truth that salvation is not through the 'letter' but now through the 'Spirit.'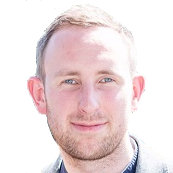 Stephen Morrison
Romans 2:17-29
17 But if you call yourself a Jew and rely on the law and boast in God 18 and know his will and approve what is excellent, because you are instructed from the law; 19 and if you are sure that you yourself are a guide to the blind, a light to those who are in darkness, 20 an instructor of the foolish, a teacher of children, having in the law the embodiment of knowledge and truth— 21 you then who teach others, do you not teach yourself? While you preach against stealing, do you steal? 22 You who say that one must not commit adultery, do you commit adultery? You who abhor idols, do you rob temples? 23 You who boast in the law dishonor God by breaking the law. 24 For, as it is written, "The name of God is blasphemed among the Gentiles because of you."
25 For circumcision indeed is of value if you obey the law, but if you break the law, your circumcision becomes uncircumcision. 26 So, if a man who is uncircumcised keeps the precepts of the law, will not his uncircumcision be regarded [1] as circumcision? 27 Then he who is physically uncircumcised but keeps the law will condemn you who have the written code [2] and circumcision but break the law. 28 For no one is a Jew who is merely one outwardly, nor is circumcision outward and physical. 29 But a Jew is one inwardly, and circumcision is a matter of the heart, by the Spirit, not by the letter. His praise is not from man but from God.
Luke 18:9-14
The Pharisee and the Tax Collector
9 He also told this parable to some who trusted in themselves that they were righteous, and treated others with contempt: 10 "Two men went up into the temple to pray, one a Pharisee and the other a tax collector. 11 The Pharisee, standing by himself, prayed [3] thus: 'God, I thank you that I am not like other men, extortioners, unjust, adulterers, or even like this tax collector. 12 I fast twice a week; I give tithes of all that I get.' 13 But the tax collector, standing far off, would not even lift up his eyes to heaven, but beat his breast, saying, 'God, be merciful to me, a sinner!' 14 I tell you, this man went down to his house justified, rather than the other. For everyone who exalts himself will be humbled, but the one who humbles himself will be exalted." (
All Scripture quotations, unless otherwise indicated, are taken from The Holy Bible, English Standard Version. Copyright ©2001 by Crossway Bibles, a publishing ministry of Good News Publishers. Used by permission. All rights reserved. Text provided by the Crossway Bibles Web Service.
Podcast feed - put this into your favourite podcast software to keep up to date with all of our preaches.