The gift of faith
June 30, 2019
In the second half of Romans 4, Paul reiterates that we are saved by grace through faith. Not through any work, effort or righteousness of our own – but simply by believing what Jesus has done for us on the cross. He was delivered up for our transgressions and raised for our justification!

To help us understand and build our life on this amazing truth, and the freedom and security it brings, Paul points to Abraham as proof. He too was made righteous by faith, believing God's incredible promise of a son. Abraham teaches us a lot about the nature of faith – that it rests on a revelation of God as powerful, gracious and committed to fulfilling His promises. When we see God clearly, we too can have this kind of faith. And it changes everything!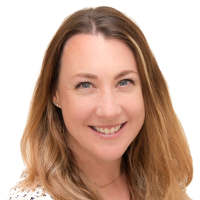 Jennifer Key
Romans 4:13-25
The Promise Realized Through Faith
13 For the promise to Abraham and his offspring that he would be heir of the world did not come through the law but through the righteousness of faith. 14 For if it is the adherents of the law who are to be the heirs, faith is null and the promise is void. 15 For the law brings wrath, but where there is no law there is no transgression.
16 That is why it depends on faith, in order that the promise may rest on grace and be guaranteed to all his offspring—not only to the adherent of the law but also to the one who shares the faith of Abraham, who is the father of us all, 17 as it is written, "I have made you the father of many nations"—in the presence of the God in whom he believed, who gives life to the dead and calls into existence the things that do not exist. 18 In hope he believed against hope, that he should become the father of many nations, as he had been told, "So shall your offspring be." 19 He did not weaken in faith when he considered his own body, which was as good as dead (since he was about a hundred years old), or when he considered the barrenness of Sarah's womb. 20 No distrust made him waver concerning the promise of God, but he grew strong in his faith as he gave glory to God, 21 fully convinced that God was able to do what he had promised. 22 That is why his faith was "counted to him as righteousness." 23 But the words "it was counted to him" were not written for his sake alone, 24 but for ours also. It will be counted to us who believe in him who raised from the dead Jesus our Lord, 25 who was delivered up for our trespasses and raised for our justification. (
All Scripture quotations, unless otherwise indicated, are taken from The Holy Bible, English Standard Version. Copyright ©2001 by Crossway Bibles, a publishing ministry of Good News Publishers. Used by permission. All rights reserved. Text provided by the Crossway Bibles Web Service.
Podcast feed - put this into your favourite podcast software to keep up to date with all of our preaches.