The gospel of God
March 3, 2019
In this introductory message we gain an insight into Paul's aim in ministry. What? The obedience of faith. Why? For the sake of His name. Where? Among all the nations. He writes to the church in Rome to establish his credentials and to build their confidence in the gospel that they might support him in his ministry to Spain. We uncover how Jesus is the long-awaited Son, the one who ushers in a new era of the Spirit. That He is declared to be the Son of God in power means things will never be the same again. Resurrection power has been made available by the exalted Lord. As we let these truths shape us we too will grow in power, in obedience and gain fresh conviction that His name must be proclaimed in every nation.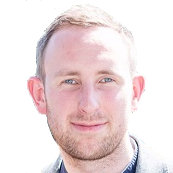 Stephen Morrison
In this series:
Romans 1:1-7
Greeting
1:1 Paul, a servant [1] of Christ Jesus, called to be an apostle, set apart for the gospel of God, 2 which he promised beforehand through his prophets in the holy Scriptures, 3 concerning his Son, who was descended from David [2] according to the flesh 4 and was declared to be the Son of God in power according to the Spirit of holiness by his resurrection from the dead, Jesus Christ our Lord, 5 through whom we have received grace and apostleship to bring about the obedience of faith for the sake of his name among all the nations, 6 including you who are called to belong to Jesus Christ,
7 To all those in Rome who are loved by God and called to be saints:
Grace to you and peace from God our Father and the Lord Jesus Christ. (
All Scripture quotations, unless otherwise indicated, are taken from The Holy Bible, English Standard Version. Copyright ©2001 by Crossway Bibles, a publishing ministry of Good News Publishers. Used by permission. All rights reserved. Text provided by the Crossway Bibles Web Service.
Podcast feed - put this into your favourite podcast software to keep up to date with all of our preaches.