Love never ends
November 5, 2023
In our culture everyone believes in love. The Beatles declared that 'all you need is love'. Everyone knows love's importance and lasting value. And Paul declares that love lasts forever, it never ends. This week we take a look at what love really is, and how only God guarantees that it never fails. Because God is love He promises His people that one day we will be given access to a face-to-face relationship with Him. An intimate, close-up experience of the glory of God that even Moses could only dream of in Exodus 33. Through Jesus we have access to the face of God. A face that is the answer to our every longing and desire, the face that is the answer to every hope we've ever had.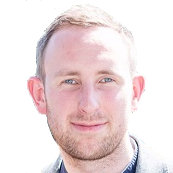 Steve Morrison
1 Corinthians 13:8–13 (Listen)
8 Love never ends. As for prophecies, they will pass away; as for tongues, they will cease; as for knowledge, it will pass away. 9 For we know in part and we prophesy in part, 10 but when the perfect comes, the partial will pass away. 11 When I was a child, I spoke like a child, I thought like a child, I reasoned like a child. When I became a man, I gave up childish ways. 12 For now we see in a mirror dimly, but then face to face. Now I know in part; then I shall know fully, even as I have been fully known.
13 So now faith, hope, and love abide, these three; but the greatest of these is love.
(
All Scripture quotations, unless otherwise indicated, are taken from The Holy Bible, English Standard Version. Copyright ©2001 by Crossway Bibles, a publishing ministry of Good News Publishers. Used by permission. All rights reserved. Text provided by the Crossway Bibles Web Service.
Podcast feed - put this into your favourite podcast software to keep up to date with all of our preaches.