The way of love
October 29, 2023
This week we come to, arguably, the most famous chapter in the New Testament. Often taken out of context this is Paul's appeal to the Corinthians to see love as their greatest aim, not the unbridled use of their spiritual gifts. In this chapter Paul paints a beautifully poetic picture of agape love. Not just emotion or feeling but action as well. It points to God's love that is both patient and kind. God's love that does not insist on its own way. And ultimately God's love for those (us) who don't deserve it. We are called to love like this. God is calling us as a church to make love our greatest priority. To audit every area of our lives in the belief that without love we gain nothing.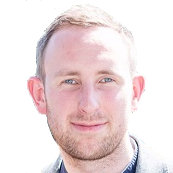 Steve Morrison
1 Corinthians 13:1–7 (Listen)
The Way of Love
13:1 If I speak in the tongues of men and of angels, but have not love, I am a noisy gong or a clanging cymbal. 2 And if I have prophetic powers, and understand all mysteries and all knowledge, and if I have all faith, so as to remove mountains, but have not love, I am nothing. 3 If I give away all I have, and if I deliver up my body to be burned,1 but have not love, I gain nothing.
4 Love is patient and kind; love does not envy or boast; it is not arrogant 5 or rude. It does not insist on its own way; it is not irritable or resentful;2 6 it does not rejoice at wrongdoing, but rejoices with the truth. 7 Love bears all things, believes all things, hopes all things, endures all things.
Footnotes
[1] 13:3 Some manuscripts deliver up my body [to death] that I may boast
[2] 13:5 Greek irritable and does not count up wrongdoing
(
All Scripture quotations, unless otherwise indicated, are taken from The Holy Bible, English Standard Version. Copyright ©2001 by Crossway Bibles, a publishing ministry of Good News Publishers. Used by permission. All rights reserved. Text provided by the Crossway Bibles Web Service.
Podcast feed - put this into your favourite podcast software to keep up to date with all of our preaches.