When Jesus met the Paralytic Man
August 2, 2020
Jesus meets a paralysed man as he is lowered through a rooftop by his friends. We uncover the faith that Jesus loves and responds to. We also see how Jesus is a complete saviour, who both heals our bodies and forgives our sins. Whatever you need today, come to Jesus, and encounter a saviour who leaves us amazed, full of awe and worship (v26).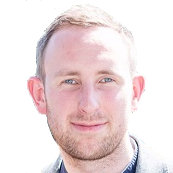 Stephen Morrison
Luke 5:17–26 (Listen)
Jesus Heals a Paralytic
17 On one of those days, as he was teaching, Pharisees and teachers of the law were sitting there, who had come from every village of Galilee and Judea and from Jerusalem. And the power of the Lord was with him to heal.1 18 And behold, some men were bringing on a bed a man who was paralyzed, and they were seeking to bring him in and lay him before Jesus, 19 but finding no way to bring him in, because of the crowd, they went up on the roof and let him down with his bed through the tiles into the midst before Jesus. 20 And when he saw their faith, he said, "Man, your sins are forgiven you." 21 And the scribes and the Pharisees began to question, saying, "Who is this who speaks blasphemies? Who can forgive sins but God alone?" 22 When Jesus perceived their thoughts, he answered them, "Why do you question in your hearts? 23 Which is easier, to say, 'Your sins are forgiven you,' or to say, 'Rise and walk'? 24 But that you may know that the Son of Man has authority on earth to forgive sins"—he said to the man who was paralyzed—"I say to you, rise, pick up your bed and go home." 25 And immediately he rose up before them and picked up what he had been lying on and went home, glorifying God. 26 And amazement seized them all, and they glorified God and were filled with awe, saying, "We have seen extraordinary things today."
Footnotes
[1] 5:17 Some manuscripts was present to heal them
(
Luke 9:1–2 (Listen)
Jesus Sends Out the Twelve Apostles
9:1 And he called the twelve together and gave them power and authority over all demons and to cure diseases, 2 and he sent them out to proclaim the kingdom of God and to heal.
(ESV)
All Scripture quotations, unless otherwise indicated, are taken from The Holy Bible, English Standard Version. Copyright ©2001 by Crossway Bibles, a publishing ministry of Good News Publishers. Used by permission. All rights reserved. Text provided by the Crossway Bibles Web Service.
Podcast feed - put this into your favourite podcast software to keep up to date with all of our preaches.