Gifted
January 26, 2020
In this second part of Romans 12 Paul helps us to think right. To have a 'high view of God, a realistic view of ourselves and the right view of others'. Although Jesus had the highest status of all he chose to serve, and we are called to do likewise. But we also delight that God, in His grace has given us a multitude of gifts. We celebrate that no person has all the gifts but together, as His body, we have everything we need. We need one another, rely on one another, in fact we won't be complete without each and every one of us playing their part.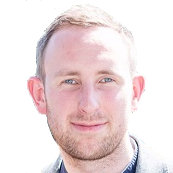 Stephen Morrison
Romans 12:3-8
Gifts of Grace
3 For by the grace given to me I say to everyone among you not to think of himself more highly than he ought to think, but to think with sober judgment, each according to the measure of faith that God has assigned. 4 For as in one body we have many members, [1] and the members do not all have the same function, 5 so we, though many, are one body in Christ, and individually members one of another. 6 Having gifts that differ according to the grace given to us, let us use them: if prophecy, in proportion to our faith; 7 if service, in our serving; the one who teaches, in his teaching; 8 the one who exhorts, in his exhortation; the one who contributes, in generosity; the one who leads, [2] with zeal; the one who does acts of mercy, with cheerfulness. (
All Scripture quotations, unless otherwise indicated, are taken from The Holy Bible, English Standard Version. Copyright ©2001 by Crossway Bibles, a publishing ministry of Good News Publishers. Used by permission. All rights reserved. Text provided by the Crossway Bibles Web Service.
Podcast feed - put this into your favourite podcast software to keep up to date with all of our preaches.