Living the Gospel
January 19, 2020
In the preceding chapters of Romans, Paul has set out the glorious truth of the gospel and all that it means for those who trust in Jesus. Paul now wants us to live the gospel — to live in response to God's mercy and grace, and to live in the fullness of all the gospel has won for us. When we understand who we are in Christ, and renew our minds in line with this truth, we can be transformed! Living free and living for God — just like Jesus.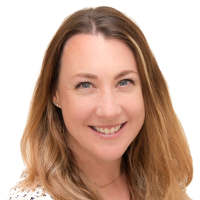 Jennifer Key
Romans 12:1-2
A Living Sacrifice
12:1 I appeal to you therefore, brothers, [1] by the mercies of God, to present your bodies as a living sacrifice, holy and acceptable to God, which is your spiritual worship. [2] 2 Do not be conformed to this world, [3] but be transformed by the renewal of your mind, that by testing you may discern what is the will of God, what is good and acceptable and perfect. [4] (
All Scripture quotations, unless otherwise indicated, are taken from The Holy Bible, English Standard Version. Copyright ©2001 by Crossway Bibles, a publishing ministry of Good News Publishers. Used by permission. All rights reserved. Text provided by the Crossway Bibles Web Service.
Podcast feed - put this into your favourite podcast software to keep up to date with all of our preaches.