God has not abandoned us
January 5, 2020
Paul's explorations of Israel's refusal to believe in the Christ—and the way they pursued the law by works instead of faith—led him to ask "has God abandoned his people?" He answers an emphatic no! He proves this personally (he is proof), theologically (grace is grace), biblically (the remnant in Elijah's time), and looking at the contemporary world (many Jews had come to faith). We can also feel that God has abandoned us, but he hasn't, and he won't.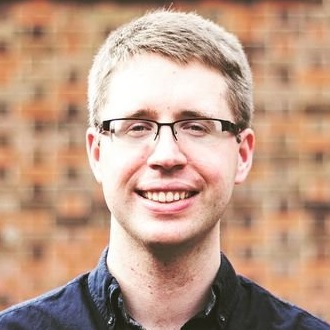 Tim Suffield
Romans 11:1-10
The Remnant of Israel
11:1 I ask, then, has God rejected his people? By no means! For I myself am an Israelite, a descendant of Abraham, [1] a member of the tribe of Benjamin. 2 God has not rejected his people whom he foreknew. Do you not know what the Scripture says of Elijah, how he appeals to God against Israel? 3 "Lord, they have killed your prophets, they have demolished your altars, and I alone am left, and they seek my life." 4 But what is God's reply to him? "I have kept for myself seven thousand men who have not bowed the knee to Baal." 5 So too at the present time there is a remnant, chosen by grace. 6 But if it is by grace, it is no longer on the basis of works; otherwise grace would no longer be grace.
7 What then? Israel failed to obtain what it was seeking. The elect obtained it, but the rest were hardened, 8 as it is written,
"God gave them a spirit of stupor,
eyes that would not see
and ears that would not hear,
down to this very day."
9 And David says,
"Let their table become a snare and a trap,
a stumbling block and a retribution for them;
10 let their eyes be darkened so that they cannot see,
and bend their backs forever." (
Footnotes
[1] 11:1 Or one of the offspring of Abraham
All Scripture quotations, unless otherwise indicated, are taken from The Holy Bible, English Standard Version. Copyright ©2001 by Crossway Bibles, a publishing ministry of Good News Publishers. Used by permission. All rights reserved. Text provided by the Crossway Bibles Web Service.
Podcast feed - put this into your favourite podcast software to keep up to date with all of our preaches.