God longs to save
December 1, 2019
Paul wants to stir the Romans to action that they might be sent to preach Christ, and that many might hear, believe and call on the name of the Lord (v14-15). Paul is confident in the gospel and wants us to be too. He quotes Isaiah 52:7 'how beautiful are the feet of those who preach good news' to encourage us that we have an incredible gospel to proclaim. He finishes the section by helping us see that God's word never fails. God has sent messengers to all Israel that they might understand His salvation and He continues to hold out His arms beckoning them home (v18-21). 2000 years on and God is still beckoning His people home. He is actively involved in saving all who will call on Him. Why? That He might bestow his bountiful riches on us (v12).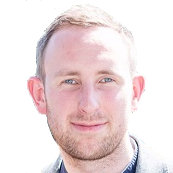 Stephen Morrison
Romans 10:14-21
14 How then will they call on him in whom they have not believed? And how are they to believe in him of whom they have never heard? [1] And how are they to hear without someone preaching? 15 And how are they to preach unless they are sent? As it is written, "How beautiful are the feet of those who preach the good news!" 16 But they have not all obeyed the gospel. For Isaiah says, "Lord, who has believed what he has heard from us?" 17 So faith comes from hearing, and hearing through the word of Christ.
18 But I ask, have they not heard? Indeed they have, for
"Their voice has gone out to all the earth,
and their words to the ends of the world."
19 But I ask, did Israel not understand? First Moses says,
"I will make you jealous of those who are not a nation;
with a foolish nation I will make you angry."
20 Then Isaiah is so bold as to say,
"I have been found by those who did not seek me;
I have shown myself to those who did not ask for me."
21 But of Israel he says, "All day long I have held out my hands to a disobedient and contrary people." (
Footnotes
[1] 10:14 Or him whom they have never heard
All Scripture quotations, unless otherwise indicated, are taken from The Holy Bible, English Standard Version. Copyright ©2001 by Crossway Bibles, a publishing ministry of Good News Publishers. Used by permission. All rights reserved. Text provided by the Crossway Bibles Web Service.
Podcast feed - put this into your favourite podcast software to keep up to date with all of our preaches.