God is on your side
October 13, 2019
What a joy to know that the Holy Spirit helps us in our weakness by praying for us when we do not know how to pray. V28 declares that God is able to work all things together for the good of those who love Him. We celebrate the fact that God is on our side, even in the face of adversity. V29-30 then cements this truth with the declaration that what God starts he finishes. That what began in eternity past, his foreknowledge of us, will end in our complete salvation. That God's love for us will culminate in our glorification and that from God's perspective this has already happened. These truths are a tonic to us in the face of life's troubles. A healing balm to the source of our pain. God is good and He's on our side.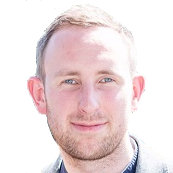 Stephen Morrison
Romans 8:26-30
26 Likewise the Spirit helps us in our weakness. For we do not know what to pray for as we ought, but the Spirit himself intercedes for us with groanings too deep for words. 27 And he who searches hearts knows what is the mind of the Spirit, because [1] the Spirit intercedes for the saints according to the will of God. 28 And we know that for those who love God all things work together for good, [2] for those who are called according to his purpose. 29 For those whom he foreknew he also predestined to be conformed to the image of his Son, in order that he might be the firstborn among many brothers. 30 And those whom he predestined he also called, and those whom he called he also justified, and those whom he justified he also glorified. (
All Scripture quotations, unless otherwise indicated, are taken from The Holy Bible, English Standard Version. Copyright ©2001 by Crossway Bibles, a publishing ministry of Good News Publishers. Used by permission. All rights reserved. Text provided by the Crossway Bibles Web Service.
Podcast feed - put this into your favourite podcast software to keep up to date with all of our preaches.