Future glory
October 6, 2019
Last week we saw how we've been given a spirit of adoption, that we are co heirs with Christ, provided we suffer with him. The introduction of suffering can leave us asking; how do I handle suffering? Is god really good? Am I really adopted...? Paul's answer to these questions is to provide us with assurance that not only will we be glorified with Him, but so too the whole creation. Paul wants us to consider and weigh our current sufferings against His future glory. To be convinced that God's plan, our hope, is really worth it. To have an eager expectation of our future adoption and to wait patiently in the meantime. Believing that at the end of the day, we will be saved.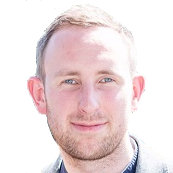 Stephen Morrison
Romans 8:18-25
Future Glory
18 For I consider that the sufferings of this present time are not worth comparing with the glory that is to be revealed to us. 19 For the creation waits with eager longing for the revealing of the sons of God. 20 For the creation was subjected to futility, not willingly, but because of him who subjected it, in hope 21 that the creation itself will be set free from its bondage to corruption and obtain the freedom of the glory of the children of God. 22 For we know that the whole creation has been groaning together in the pains of childbirth until now. 23 And not only the creation, but we ourselves, who have the firstfruits of the Spirit, groan inwardly as we wait eagerly for adoption as sons, the redemption of our bodies. 24 For in this hope we were saved. Now hope that is seen is not hope. For who hopes for what he sees? 25 But if we hope for what we do not see, we wait for it with patience. (
All Scripture quotations, unless otherwise indicated, are taken from The Holy Bible, English Standard Version. Copyright ©2001 by Crossway Bibles, a publishing ministry of Good News Publishers. Used by permission. All rights reserved. Text provided by the Crossway Bibles Web Service.
Podcast feed - put this into your favourite podcast software to keep up to date with all of our preaches.