Rendered speechless
May 26, 2019
In this final part of Paul's polemic, he hammers the nails in the coffin of our self-justification and illustrates with finality how all, Jew and Gentile alike, are under sin's power and without hope. It is only when we are rendered speechless by the gravity of our own sin that we are ready to move on to v21 and the BUT NOW of God. It is only when we have fully appreciated the bad news that we are ready to receive the gospel. That 'works of the law' will never save us, salvation is found only through faith in Jesus Christ.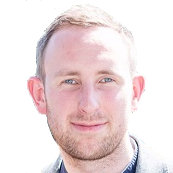 Stephen Morrison
Romans 3:9-20
No One Is Righteous
9 What then? Are we Jews [1] any better off? [2] No, not at all. For we have already charged that all, both Jews and Greeks, are under sin, 10 as it is written:
"None is righteous, no, not one;
11 no one understands;
no one seeks for God.
12 All have turned aside; together they have become worthless;
no one does good,
not even one."
13 "Their throat is an open grave;
they use their tongues to deceive."
"The venom of asps is under their lips."
14 "Their mouth is full of curses and bitterness."
15 "Their feet are swift to shed blood;
16 in their paths are ruin and misery,
17 and the way of peace they have not known."
18 "There is no fear of God before their eyes."
19 Now we know that whatever the law says it speaks to those who are under the law, so that every mouth may be stopped, and the whole world may be held accountable to God. 20 For by works of the law no human being [3] will be justified in his sight, since through the law comes knowledge of sin.
Job 40:3-5
Job Promises Silence
3 Then Job answered the Lord and said:
4 "Behold, I am of small account; what shall I answer you?
I lay my hand on my mouth.
5 I have spoken once, and I will not answer;
twice, but I will proceed no further." (
All Scripture quotations, unless otherwise indicated, are taken from The Holy Bible, English Standard Version. Copyright ©2001 by Crossway Bibles, a publishing ministry of Good News Publishers. Used by permission. All rights reserved. Text provided by the Crossway Bibles Web Service.
Podcast feed - put this into your favourite podcast software to keep up to date with all of our preaches.