There's no condemnation
September 22, 2019
The Law is good and wise and points to Jesus, but it's no longer our master. Jesus will not condemn us for anything that we've ever done, thought or felt. However, he rescued us so that we could obey him. We are made to be like Jesus by the Spirit, who gives us the capacity to imperfectly obey the law, to love others, to put others before ourselves. If we know that we're with Jesus, we can be secure that we won't fall, whatever happens to us.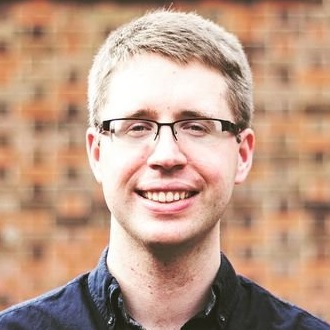 Tim Suffield
Romans 8:1-11
Life in the Spirit
8:1 There is therefore now no condemnation for those who are in Christ Jesus. [1] 2 For the law of the Spirit of life has set you [2] free in Christ Jesus from the law of sin and death. 3 For God has done what the law, weakened by the flesh, could not do. By sending his own Son in the likeness of sinful flesh and for sin, [3] he condemned sin in the flesh, 4 in order that the righteous requirement of the law might be fulfilled in us, who walk not according to the flesh but according to the Spirit. 5 For those who live according to the flesh set their minds on the things of the flesh, but those who live according to the Spirit set their minds on the things of the Spirit. 6 For to set the mind on the flesh is death, but to set the mind on the Spirit is life and peace. 7 For the mind that is set on the flesh is hostile to God, for it does not submit to God's law; indeed, it cannot. 8 Those who are in the flesh cannot please God.
9 You, however, are not in the flesh but in the Spirit, if in fact the Spirit of God dwells in you. Anyone who does not have the Spirit of Christ does not belong to him. 10 But if Christ is in you, although the body is dead because of sin, the Spirit is life because of righteousness. 11 If the Spirit of him who raised Jesus from the dead dwells in you, he who raised Christ Jesus from the dead will also give life to your mortal bodies through his Spirit who dwells in you. (
All Scripture quotations, unless otherwise indicated, are taken from The Holy Bible, English Standard Version. Copyright ©2001 by Crossway Bibles, a publishing ministry of Good News Publishers. Used by permission. All rights reserved. Text provided by the Crossway Bibles Web Service.
Podcast feed - put this into your favourite podcast software to keep up to date with all of our preaches.