Children of God
September 29, 2019
Having been saved and justified through the cross of Christ, we are now children of God – God is our Father, and we are His beloved children. We've been adopted into His family to know forevermore His perfect fatherly love and attention, and to share in the riches and glory of Jesus! All he has is ours by God's grace. This is the framework in which we should see everything; who we are and how we relate to God. When we know God as Father and understand His love for us, it enables us to live a life of freedom and without fear.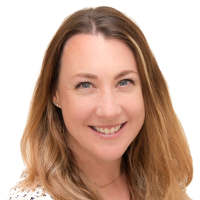 Jennifer Key
Romans 8:12-17
Heirs with Christ
12 So then, brothers, [1] we are debtors, not to the flesh, to live according to the flesh. 13 For if you live according to the flesh you will die, but if by the Spirit you put to death the deeds of the body, you will live. 14 For all who are led by the Spirit of God are sons [2] of God. 15 For you did not receive the spirit of slavery to fall back into fear, but you have received the Spirit of adoption as sons, by whom we cry, "Abba! Father!" 16 The Spirit himself bears witness with our spirit that we are children of God, 17 and if children, then heirs—heirs of God and fellow heirs with Christ, provided we suffer with him in order that we may also be glorified with him. (
All Scripture quotations, unless otherwise indicated, are taken from The Holy Bible, English Standard Version. Copyright ©2001 by Crossway Bibles, a publishing ministry of Good News Publishers. Used by permission. All rights reserved. Text provided by the Crossway Bibles Web Service.
Podcast feed - put this into your favourite podcast software to keep up to date with all of our preaches.